Bowmont's aim is to enhance each resident's personal development by opening new horizons in all aspects of human life.
Aside from being a university residence, Bowmont offers a variety of spiritual, cultural and intellectual activities. These activities are open to all residents and their friends, such as get togethers and series with different guest speakers, sports, excursions, and a wealth of cultural and academic activities.
The chaplaincy at Bowmont provides, to those who so desire, help and guidance in expressing and developing their Christian faith. This includes the opportunity to attend daily Mass, classes in Christian doctrine, confession and spiritual direction.
Bowmont fosters a serious study and a family atmosphere, where everyone commits to participate in the family life of the house, making here as much a home for others as for themselves.
The residence's facilities include:
The services provided at the residence are:
Single bedroom with washroom
Quiet study room and library
Chapel
Dining room
Patio
Two large common areas
Several small sitting rooms
Bike storage and basic gym room
Full meal plan
Laundry service
Weekly cleaning
Wi-fi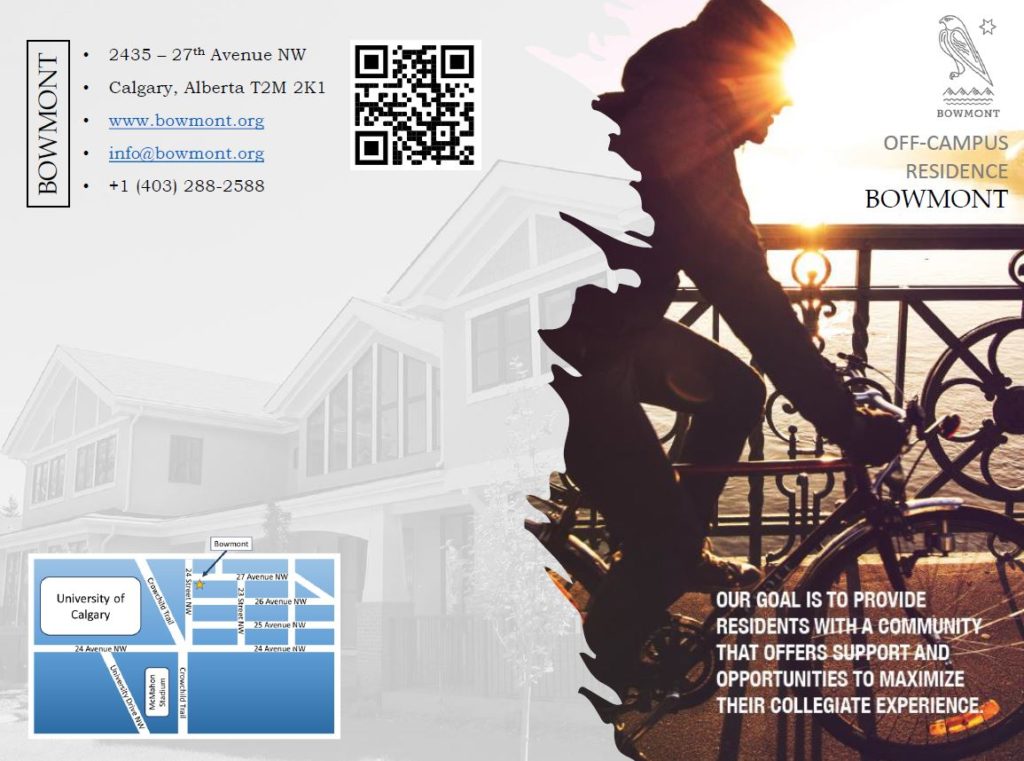 Bowmont is conveniently located within walking distance to the University of Calgary and two C-Train stations.
Apply today by following this LINK!