Support Us
All activities organized or sponsored by Northbow are supported by generous donations from members of the public such as you. Northbow is a registered charity (Charitable Registration #83077 02851 RR0001) and is authorized to issue receipts for income tax purposes. Tax receipts will be issued for overall donations of $20.00 or more.
Interac Payments
Please use email Address: north.bow.donations@gmail.com
Please indicate reason for the payment. For e.g. "Donation" or "Retreat".
Note: A password is not required.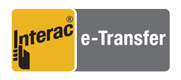 Cheque
Please make cheques payable to:
Northbow Educational Foundation
2435 27th Avenue NW
Calgary, AB T2M 2K1
Donate Online
Click below to donate via PayPal:
Thank you for your support!