Retreats for Men
A retreat provides the opportunity to take a few days from our regular activities to reassess and refocus our life, renew old resolutions, and make new ones.
Payment by Cheque
Please make your cheque payable to Northbow Educational Foundation, mail it to 2435 27th Avenue NW, Calgary, AB T2M 2K1, and indicate which retreat you are registering for.
Interac Payments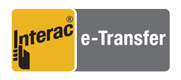 Please use email Address: north.bow.donations@gmail.com
In the message, please indicate reason for the payment. For e.g. "Donation" or "Retreat".
New schedules for Spring 2021 retreats to be announced once available.
Calgary Retreats
Silent Retreat for Men (Calgary) – Nov. 2021

Start Date:

Friday, November 26, 2021 (10:00am)

End Date:

Sunday, November 28, 2021 (3:00pm)

Price:

$305

Location:

Entheos Retreat & Conference Centre, Calgary, AB

Contact:

Teddy Arevalo (teddy.arevalo@gmail.com | (403) 461-6291)

222

DAYS REMAINING UNTIL
 
 

Silent Retreat for Men (Calgary) – Dec. 2020

Start Date:

Friday, December 10, 2021 (10:00am)

End Date:

Sunday, December 11, 2021 (3:00pm)

Price:

$305

Location:

Entheos Retreat & Conference Centre, Calgary, AB

Contact:

Teddy Arevalo (teddy.arevalo@gmail.com | (403) 461-6291)

236

DAYS REMAINING UNTIL
Sanctum Retreats
Silent Retreat for Men (Sanctum) – Nov. 2021

Start Date:

Friday, November 19, 2020 (2:00pm)

End Date:

Sunday, November 21, 2020 (3:00pm)

Price:

$350

Location:

Sanctum Retreat Centre, Caroline, AB


Contact:

Steve Stone (stevetfstone@gmail.com | (780) 257-1775)

215

DAYS REMAINING UNTIL